Winter Offer 2016 – 
We are offering a 10% Winter Discount on all Premium Mini-Marquee and 5% on the Classic Mini-Marquees orders between November 1st 2016 and February 1st 2017.
*Not applicable with package prices
Winter Offer 2016 – Save up to £500 on a made to order Mini Marquee.
Order a custom made Mini Marquee today! Discounts available for our Premium & Classic Range Marquees.  (Click offer to enlarge)
Premium Range Offer – Fully Printed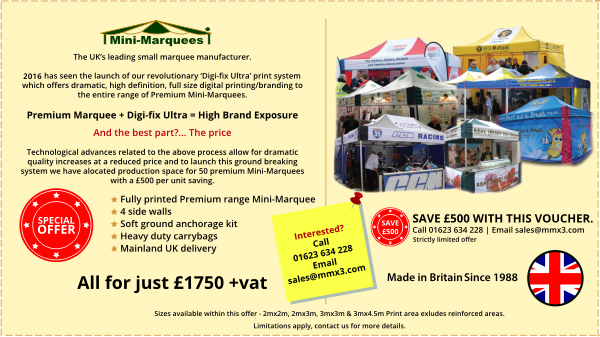 Classic Range Offer – Canopy Printed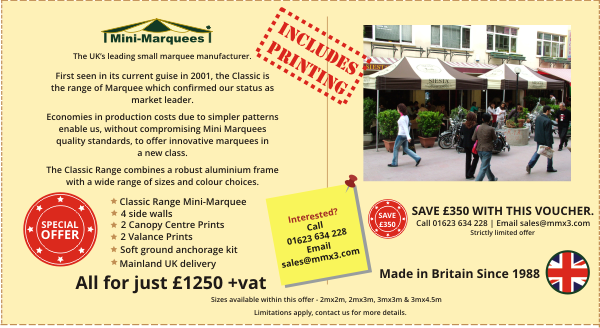 Classic Range Offer – Unbranded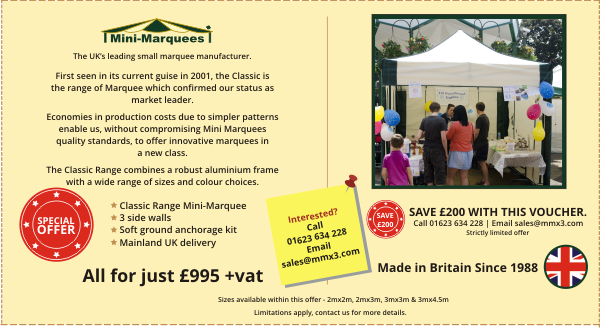 If you would like to be kept up to date with any special offers we are rolling out, please fill in the form below.  No details will be passed on to a third party.