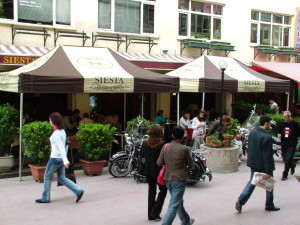 First seen in its current guise in 2001, the 'Classic' is the marquee which confirmed our status as market leader.
Economies in production costs due to simpler patterns enable us, without compromising Mini Marquees quality standards, to offer innovative marquees in a new class.
The 'Classic' Range combines a robust framework with a wide range of sizes and colour choices.
Available Sizes:
2.0m x 2.0m
2.0m x 3.0m
3.0m x 3.0m
3.0m x 4.5m
6.0m x 6.0m Hexagonal
Up to 2 Colours per marquee from:
White, Black, Red, Royal Blue, Emerald Green, Yellow, Racing Green, Burgundy, Pearl, Navy Blue