The Hard Standing Kit has been designed for use whenever it is not possible to anchor the Mini-Marquee into the ground through the holes in the feet.
It also provides a means of linking together the legs of the Mini-Marquee on three sides.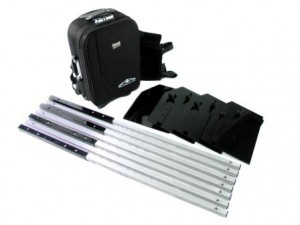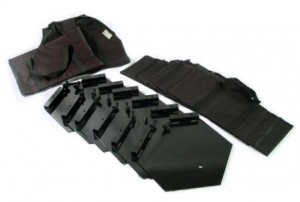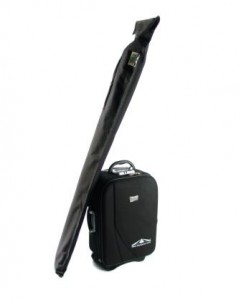 What's included in a Hard Surface Kit?
Base Plates
Plate Bag
Sandbag Holders
Ground Rail Bars
Link Bars
Groundrail Bag
Suitcase
Optional: Base Weights
How do they work?
Lift the toggles on the two quick release studs on each baseplate.
Place the Mini-Marquee foot over the studs and close the toggles.
Connect the ground rails and link bars together then clip in to each baseplate.
IMPORTANT: Sandbag holders are included with a Hard Surface Kit. Sandbags available at your local DIY store. Base plates must be weighted, either with sandbags, or with Baseweights which can be ordered as an accessory.