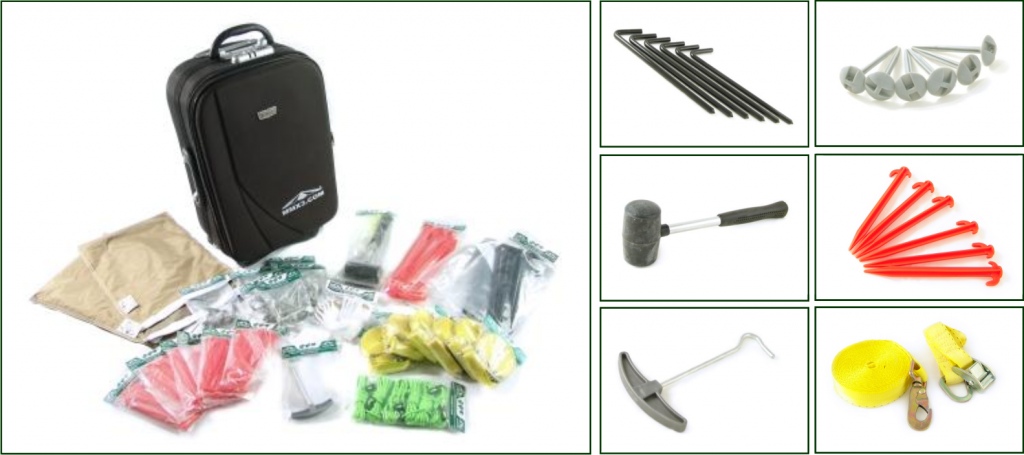 A Mini Marquee Peg & Guy Rope Kit is the most comprehensive pack available for keeping your Marquee securely anchored on a soft surface.
What's In The Kit?
Suitcase
Steel Pegs
Ratchet Straps
Mallet
Peg Extractor
Guy Ropes
Red Side Panel Pegs
Grey Side Panel Pegs
Ratchet Link Straps
This is included with the purchase of a complete Mini-Marquee.
Replacement items are available to buy Individually . A complete kit costs £85 + vat
Please phone for more details.
Note: Depending on Marquee model and size, kit contents may vary.